My Books: Authored and Edited Volumes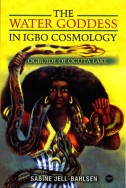 The Water Goddess in Igbo Cosmology. Ogbuide of Oguta Lake.
Trenton, NJ: Africa World Press, 2008. ISBN: 1-59221-483-5
This celebration of the goddess of Oguta Lake, Ogbuide, draws on 20+ years of in-depth research in Riverine Igbo culture. The volume combines testimonies of indigenous knowledge with close research encounters of rituals and daily life. The lake goddess embodies the female side of the universe in Igbo cosmology. She presides over existential transitions, is associated with herbal medicines, and is above all, venerated as a mother and a life giving force. She is linked to death and reincarnation in the eternal cycle of life.
Water Goddess Testimonials
---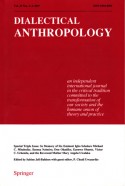 Special Triple Issue in Honor of Six Prominent Igbo Scholars. Co-edited with P. Chudi Uwazurike, Dialectical Anthropology Vol.31 (1-3) 2007.
This Special Issue of Dialectical Anthropology edited by Sabine Jell-Bahlsen with guest editor, P. Chudi Uwazurike commemorates the life and works of six prominent Igbo scholars, Michael C. Mbabuike, Ikenna Nzimiro, Don Ohadike, Ezenwa Ohaeto, Victor C. Uchendu, and the Reverend Mother Mary Angela Uwakala. The collection includes the essay "Who Killed Biafra?" by Stanley Diamond, an essay on "Ezi na Ulo: The Extended Family in Igbo Civilization" by Victor Chikezie Uchendu, poems by Sarah Diamond, Michael Mbabuike, Michael Onyedika Nwalutu, Obiwu, and George Preston, as well as recollections and essays honouring the life and work of the departed by Biko Agozino, Ike Anyanike, Iwu Ikwubuzo, Sabine Jell-Bahlsen, Chima J. Korieh, Marlene S. Linville, Raphael Chijoke Njoku, Obioma Nnaemeka, Eucharia Nwabugo Nwagbara, Obi Nwakanma, Obiwu, John Oriji, Simon Ottenberg, Chi-chi Undie, and P. Chudi Uwazurike.
---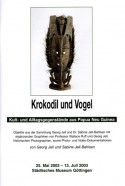 Krokodil und Vogel. Kunst- und Alltagsgegenstände aus Papua Neu Guinea(Crocodile and Bird; Folk Art from Papua New Guinea). Exhibition Catalogue; With Georg Jell. Göttingen, Germany: Stadt Museum (Municipal Museum of the City of Göttingen), 2003.
This exhibition catalogue accompanied an exhibition of our collection of art and artefacts from Papua New Guinea at Städtisches Museum Göttingen (Municipal Museum Göttingen) in July 2003. The introduction by Sabine Jell-Bahlsen explains the Sepik origins of the collection, followed by an overview over geography and history of Papua New Guinea, the history of the collection with a tribute to the late Professor Wallace Ruff, an overview of the different ethnic groups on the Sepik, the economics and social organization of Sepik cultures, their signature institution, the Haus Tambaran, the venue and focus of initiation, identity formation, social relations and the arts, artistic morphologies and styles, totem animals, the mythical importance of crocidle and eagle, as well as an overview over the different types of objects in the collection. An essay by Georg Jell discusses the traditional Haus Tambaran architecture with regards to sustainability.