Books Authored and Edited Volumes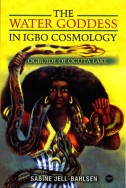 The Water Goddess in Igbo Cosmology. Ogbuide of Oguta Lake.
Trenton, NJ: Africa World Press, 2008. ISBN: 1-59221-483-5
This celebration of the goddess of Oguta Lake, Ogbuide, draws on 20+ years of in-depth research in Riverine Igbo culture. The volume combines testimonies of indigenous knowledge with close research encounters of rituals and daily life. The lake goddess embodies the female side of the universe in Igbo cosmology. She presides over existential transitions, is associated with herbal medicines, and is above all, venerated as a mother and a life giving force. She is linked to death and reincarnation in the eternal cycle of life.
Water Goddess Testimonials
---
Mammy Water in Igbo Culture; Ogbuide of Oguta Lake. Enugu: Ezu Books, 2014.
---
Community, Crime and Punishment (forthcoming).
---
A Cultural Cornerstone; Owu of the Riverine Igbo (forthcoming).
---
Editor-in-Chief of the journal, Dialectical Anthropology 2003-2008
---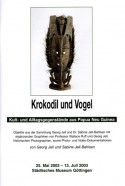 Krokodil und Vogel. Kunst- und Alltagsgegenstände aus Papua Neu Guinea (Crocodile and Bird; Folk Art from Papua New Guinea). Exhibition Catalogue; With Georg Jell.Göttingen,Germany: Stadt Museum (Municipal Museum of the City of Göttingen), 2003.
---
Social Integration in the Absence of the State: A Case Study of the Igbo Speaking Peoples of South Eastern Nigeria. (Doctoral Dissertation, New School for Social Research, New York).
Ann Arbor, MI: University Microfilms, 1980.
---
The Dynamics of Change Among the Yoruba Speaking Peoples of South Western Nigeria. (Unpublished M.A. Thesis). Freie Universität, W.Berlin, Germany, 1974.